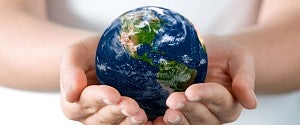 GSI hosts international research centers and funds global engagement
We support faculty, departments, and projects that leverage internationalization to enhance UO excellence. We build a Global Oregon.
Apply for GSI Funding
---
A number of other units across campus contribute in important ways to international research and programming, and participate in GSI activities and mission as Affiliated Units. Learn more.
GSI encourages interdisciplinary and cross-regional research, curriculum development, and community outreach in international programs, projects, and initiatives on campus.  Faculty, staff, students, and community members can become GSI Partners and receive updates on new programs, funding opportunities, and related events. Join GSI now.
GSI operates apartment in Eugene for international visitors and a flat in London for UO faculty doing research.  Find out more and request a reservation.
---
Key International Projects & Programs
 
Apply for a Fulbright DDRA Award
The Fulbright Doctoral Dissertation Research Abroad (DDRA) Program provides opportunities for graduate students to conduct research overseas in the field of modern foreign languages and area studies.
Learn More