From 2018-2023, the Global Studies Institute supported a strategic institutional partnership between the University of Oregon and King Abdullah University of Science and Technology (KAUST) in Jeddah, Saudi Arabia. Our joint programs include a GlobalWorks International Research Internship as part of the KAUST Visiting Student Research Program, support of a year-long KAUST faculty mentorship program developed in partnership with our Global STEM Education Program, and faculty research seminar exchanges. We have paused this partnership pending the results of leadership and organizational changes underway at KAUST.
---
Know, Understand, Experience*: Islam, Middle East & Global Science
The University of Oregon and KAUST (King Abdullah University of Science and Technology) are seeking nominations of students to participate in a short-term scientific and cross-cultural program.
Program Dates in Saudi Arabia: September 10-19, 2023
Pre-Departure online program: August 21-September 1, 2023
Cost: Program fees, travel, and lodging will be fully-funded at no cost to eligible students.
Application: Online student application due by May 6, 2023. (Faculty online nominations)
Learning goals
Students will…
Cross-cultural understanding
Evaluate and dismantle US stereotypes and own cultural biases about Saudi Arabia and the Muslim world.
Appreciate history, culture, and geopolitics of Saudi Arabia.
Visit locations of cultural and historical significance, engaging with local communities.
Scientific
Learn about scientific research and life at KAUST.
Practice scientific, communication, and professional skills required for success in graduate school.
The program will be co-led by an University of Oregon faculty member and the KAUST team.
For questions, please contact Elly Vandegrift ellyvan@uoregon.edu, Program Director Global Science Education Initiatives, University of Oregon.
* The UO's "Know, Understand, Experience" (KUE) series of study abroad programs open awareness and challenge stereotypes of less well known and often misunderstood places and cultures.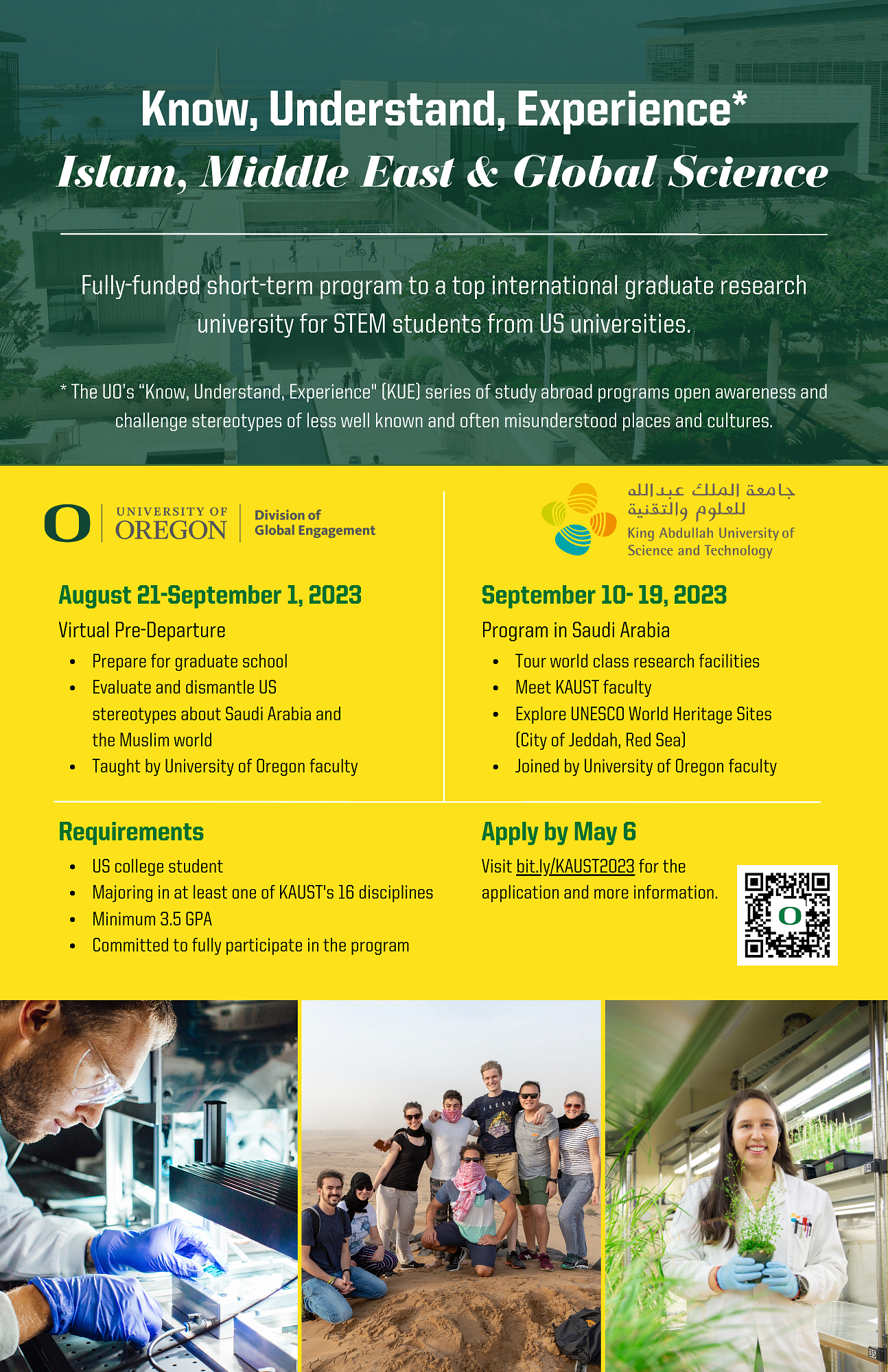 ---
GlobalWorks International Internship at KAUST
King Abdullah University of Science and Technology (KAUST) offers funded internships in laboratory research for both undergraduate and graduate students from around the world, including University of Oregon students. Interns at KAUST will have access to close faculty mentorship, cutting-edge laboratory equipment, and excellent amenities for 8-12 weeks during the summer.
---
Past KAUST Collaborations
KAUST Poster Competition
University of Oregon students (left to right) Sanjana Basak, Will Jackson, Hannah Lewack, and Ellis Mimms for excellent work presenting their undergraduate research at KAUST international poster competition.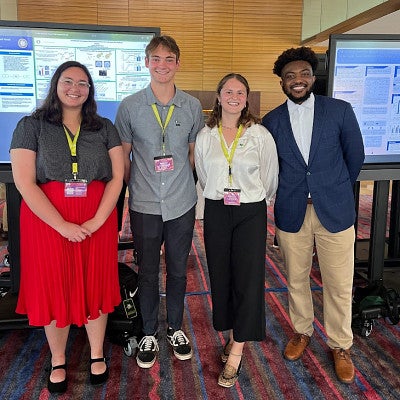 University of Oregon Participants:
KAUST Faculty Mentorship Program
A 9-month Faculty Mentorship Program that paired junior faculty with more senior faculty to build a network and community of support. Developed and led by Elly Vandegrift, program director of global STEM education initiatives for University of Oregon Global Studies Institute.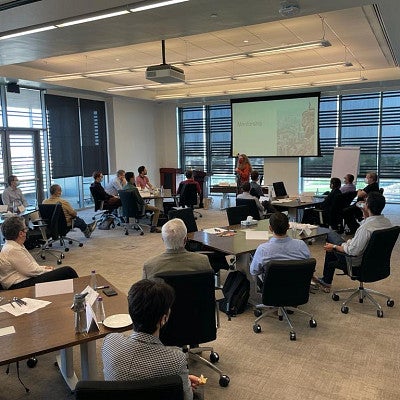 Through mentorship, faculty will….
KAUST Seminar Series
Dr. Carlos Duarte, a faculty member of King Abdullah University of Science and Technology, gave a virtual seminar for the University of Oregon's Oregon Institute of Marine Biology (OIMB) in Charleston, OR on April 20, 2021. Find the entire OIMB seminar schedule here.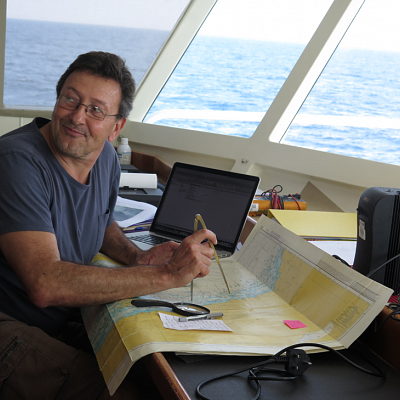 Reversing the Loss of Coastal Habitats